Regular price
Sale price
$36.99 USD
Unit price
per
Sale
Sold out
A compact menstrual cup with a firm, slanted rim, easy-to-grip rings for effortless removal, and a short, durable stem for adjusting the position.
DESIGNED BY A FEMALE OB/GYN

 

— The unique and compact design of the cup is made for comfort without sacrificing capacity and is designed to fit all anatomies regardless of cervical height. It is specifically designed for ease of use for those with a low cervical position.
PROVIDES PEACE OF MIND

 

— Thanks to its firm rim, the Leia Menstrual Cup provides a leak-free experience for up to 12 hours. The cup is guaranteed to open, stay in place, and provide odorless comfort and relief. You can work long hours, swim, run, and hike while the cup keeps you protected from leaks. You may even forget that it's there!
EASY TO USE

 

— The angled shape of the cup, easy-to-grip rings and stem, and soft and smooth silicone material make insertion, adjustment, and removal of the cup effortless, even upon first-time use.
SAFE

 

— Leia Menstrual Cups are an FDA-registered product. They are made from the highest quality medical-grade silicone and contain no BPA (BPA FREE), phthalates, dioxins, latex, or harmful chemicals or additives. Unlike many other menstrual products, Leia Cups collect menstrual liquid rather than absorbing it, ensuring your pH balance remains the same.
SUPPORT

 

— If you have weak pelvic floor muscles, Leia Menstrual Cups are specifically designed for you. The superior rim will help keep the cup in place, reducing the need for a pessary.
REUSABLE

 

— Each Leia Menstrual Cup comes with a 15-year warranty. At an average rate of use, this one cup will prevent 1,800 disposable menstrual products from becoming landfill waste during the cup's lifetime.
NOT WHITE LABEL

 

— Leia Menstrual Cups are not one of the many white-label solutions where you pay for brand marketing and not product quality. Our team designs, tests, and manufactures unique, affordable, and high-quality patent-pending products ourselves, passing the savings (and quality) on to you.
SUPERIOR FINISHING

 

— In designing Leia, our team inspected more than 200 other cups and were not pleased with how they felt. So, we created our own velvety design for maximum comfort and durability.
SIZING

 

- Medium - for people who gave a vaginal birth and are over 30 years of age - Large - for people who have had multiple vaginal births regardless of age - Small - will fit most other people.
DESIGNED BY A FEMALE OB/GYN
Leia Menstrual Cups are designed for use by people with weakened pelvic floor muscles, who are affected by uterine prolapse, and for ease of pessary replacement during menstruation.
Free Domestic Shipping
We will ship at no cost to all 50 states.
International shipping will be calculated during the checkout process.
Hassle-Free Exchanges
Due to the nature of menstrual care products, we can only accept exchanges only if the package is unopened and the product is unused. Please email us at hello@leiacup.com for return acceptance confirmation.
Share
View full details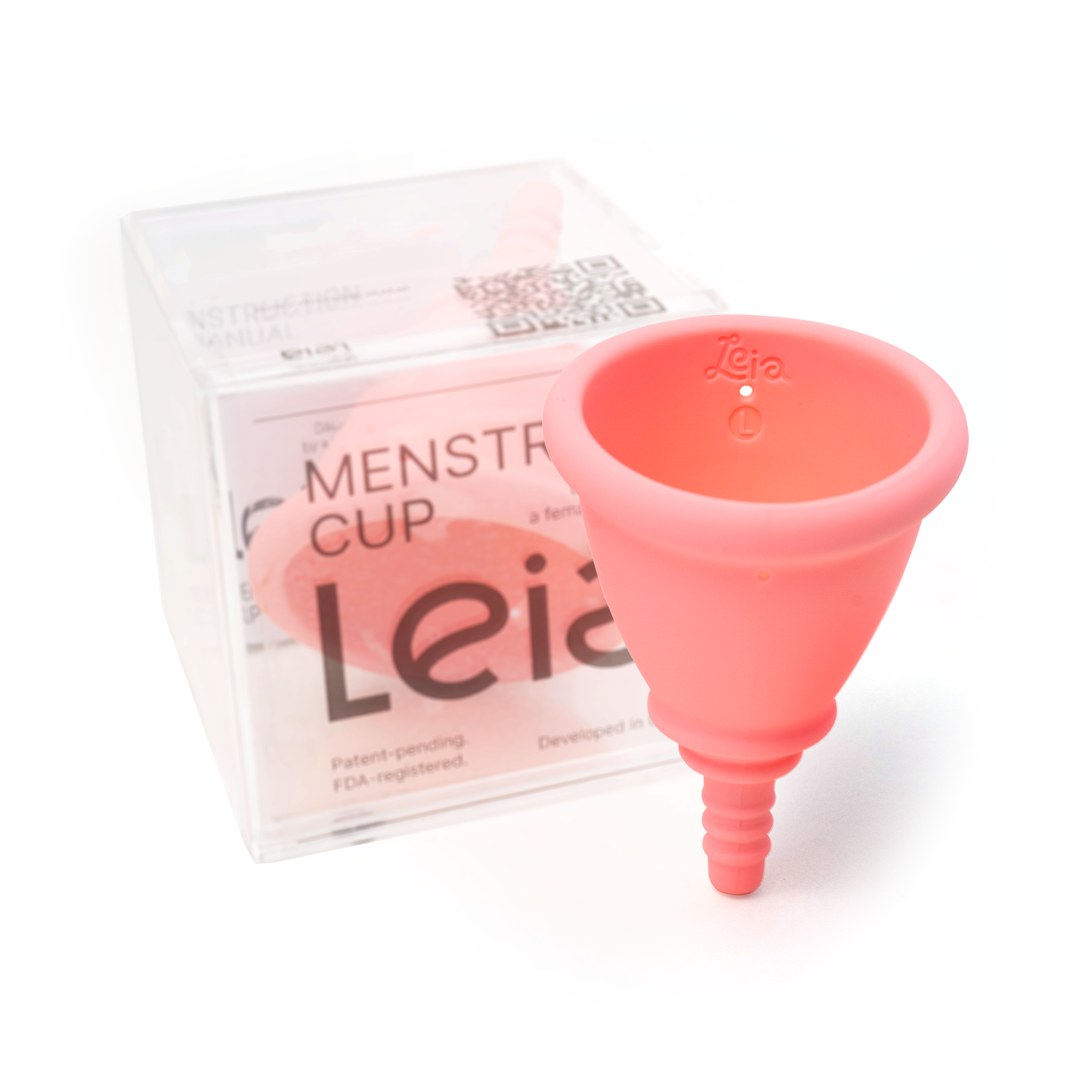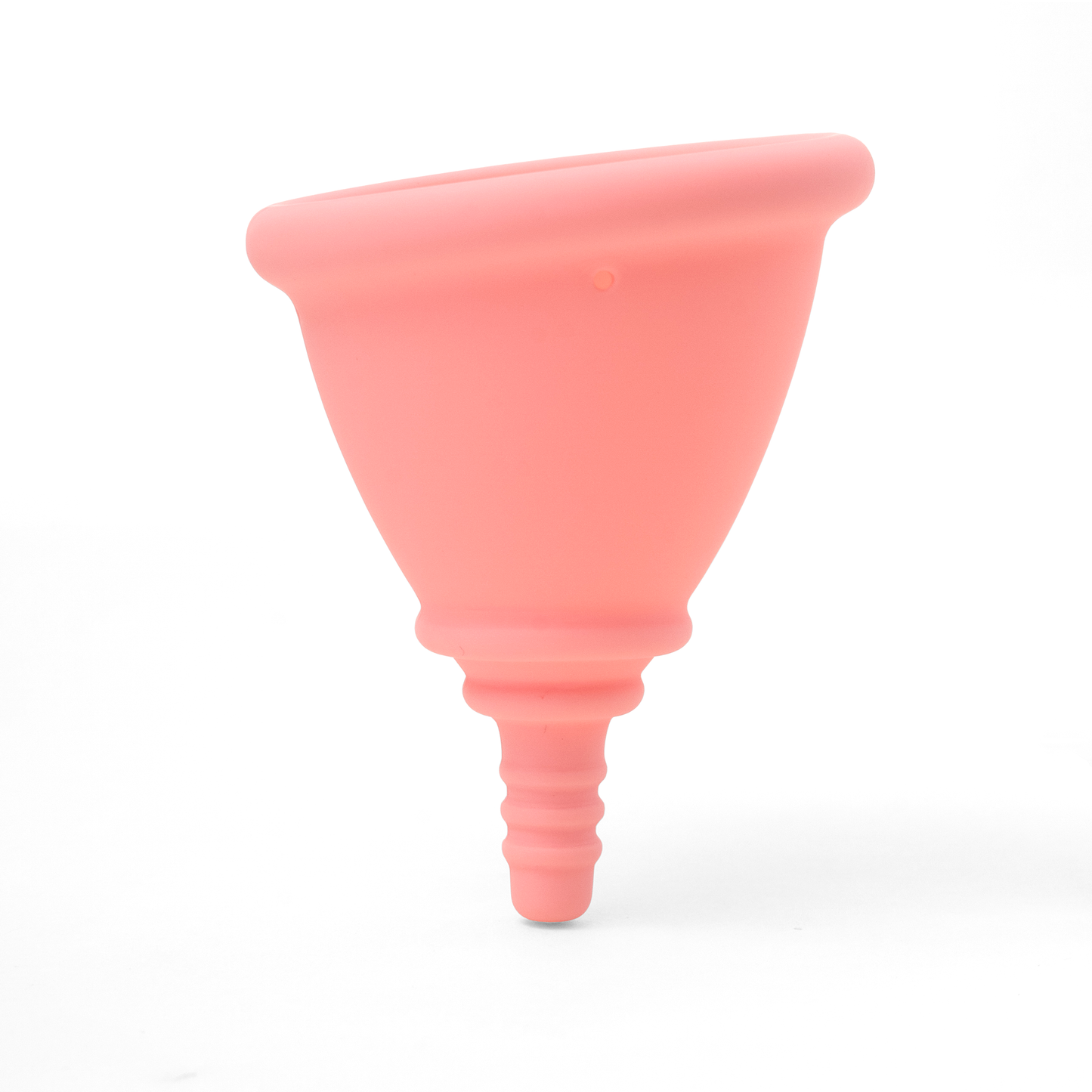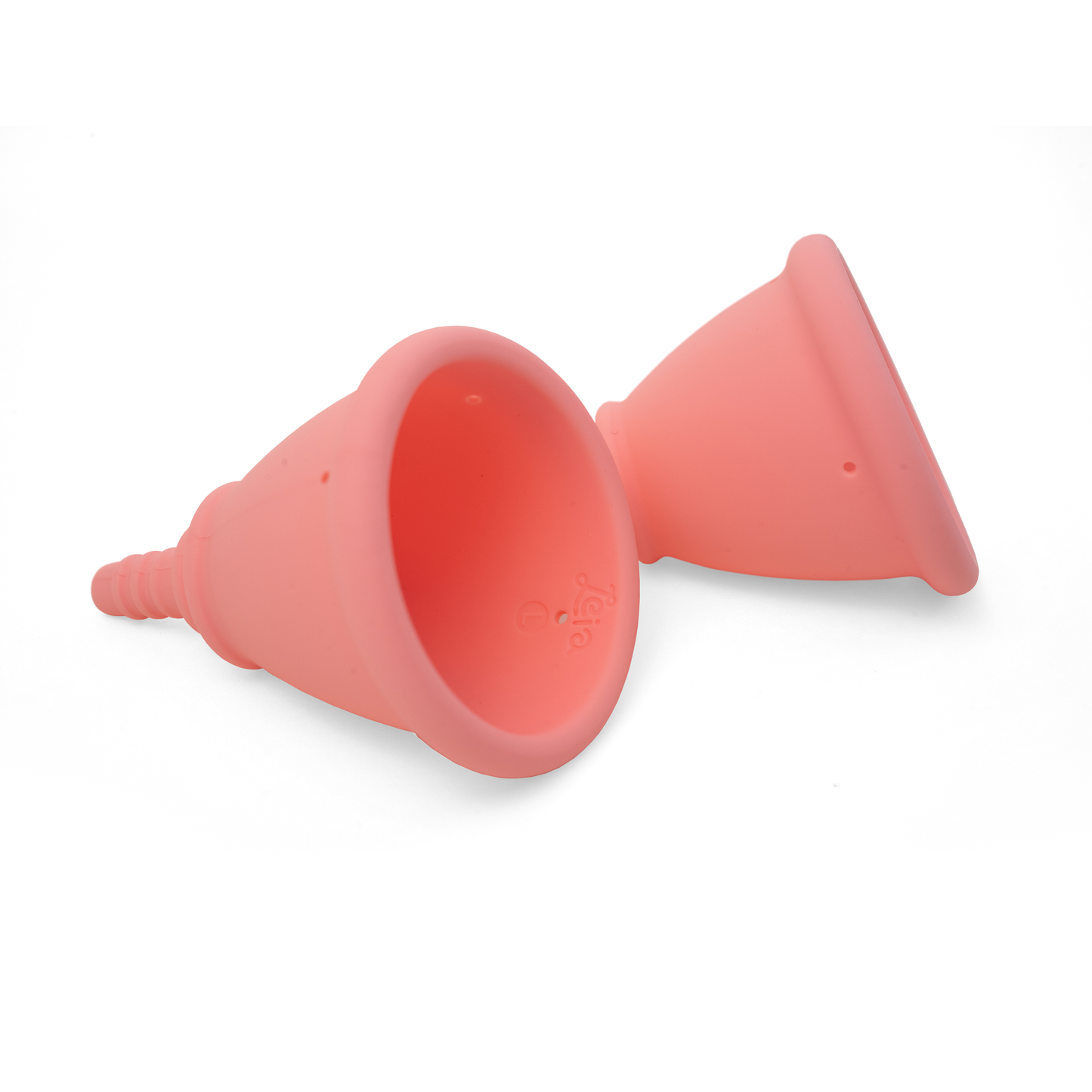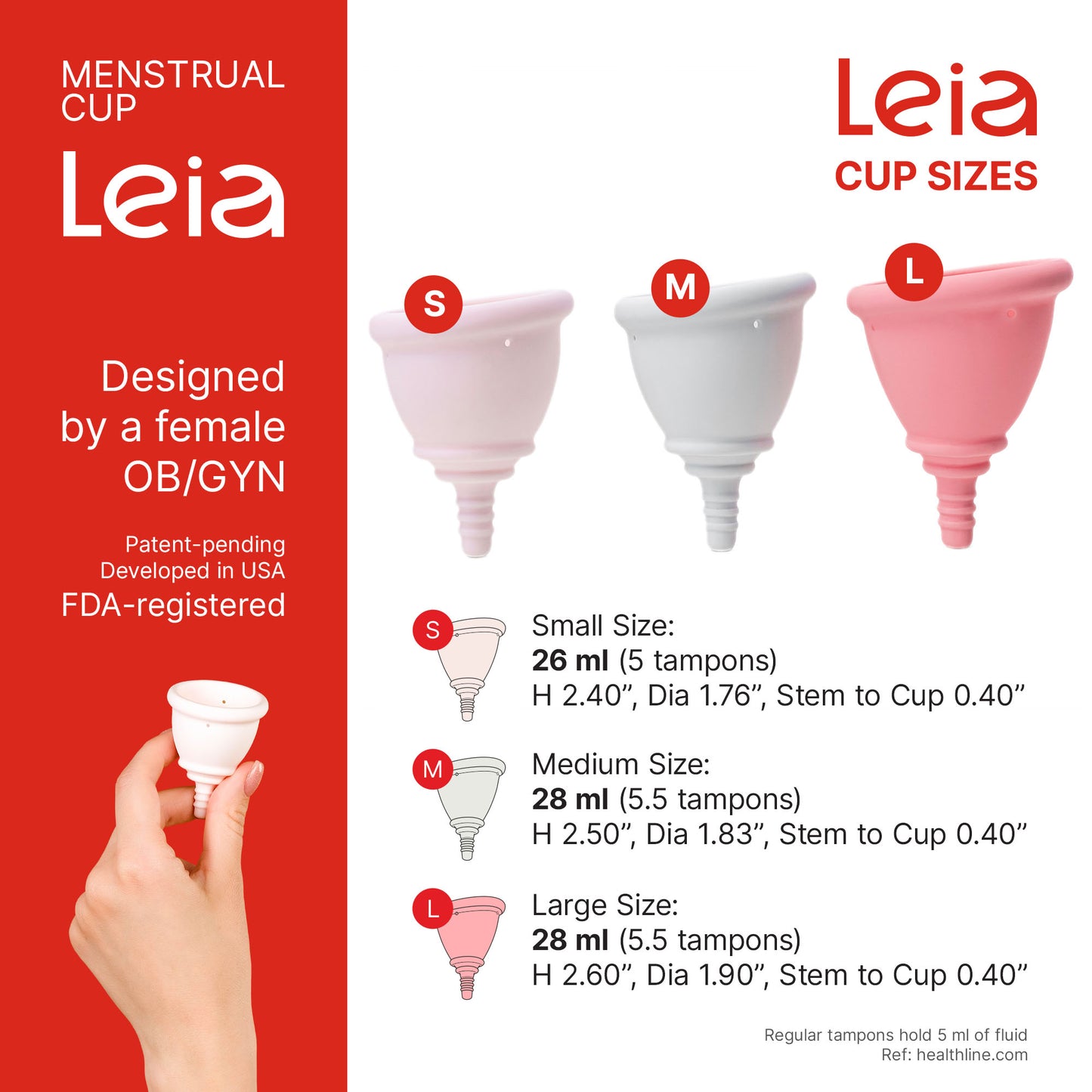 What Some of Our Customers Think